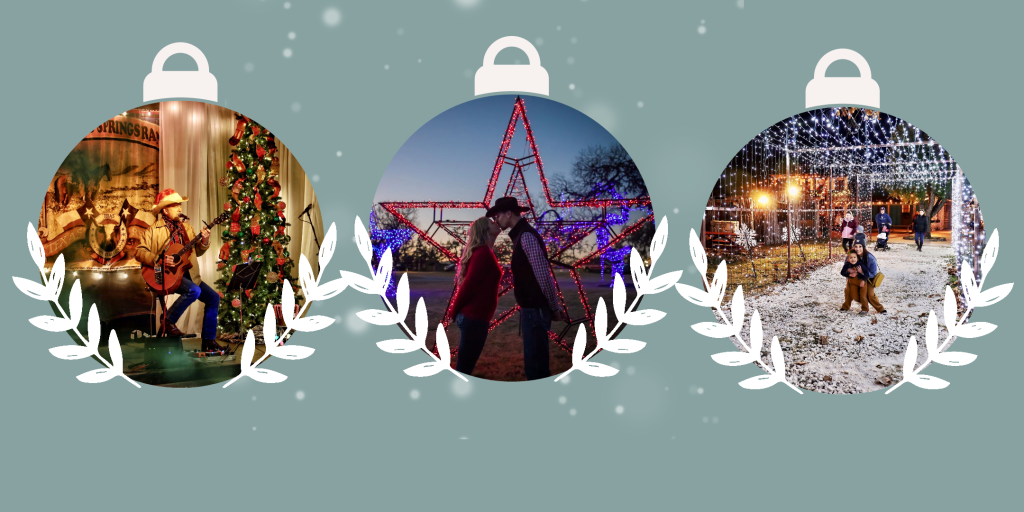 A Festive Family Wonderland
Calling all families looking for the perfect holiday experience for your family! Get ready to embrace the joyous spirit of Christmas at the Old West Christmas Light Fest in Boerne, Texas, just north of San Antonio. This annual holiday festival promises an unforgettable time filled with live Christmas music, delightful children's activities, s'mores roasting, heartwarming photos with Santa Claus, and a charming petting zoo. Gather your loved ones and join us for a magical celebration that will create cherished memories for years to come. Read on to learn more about what you can experience at the festival!
Immerse Yourself in Festive Music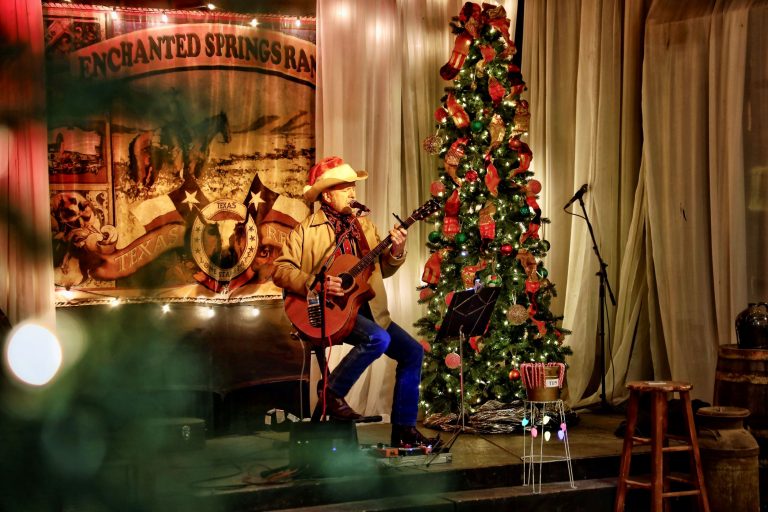 Step into a world of festive melodies and jolly tunes that will warm your heart and lift your spirits. The Old West Christmas Light Fest showcases talented musicians who will serenade you with cherished Christmas classics, setting the perfect atmosphere for an enchanting evening with your family.
We know how important it is to keep the little ones entertained, and our festival offers an array of children's activities that will leave them giggling with delight. From a lit up small children's hay maze to exciting lawn games, your kids will be captivated by the holiday-themed fun specially designed for them.
Nothing says Christmas like the indulgence of roasted s'mores! Treat your taste buds to this delicious holiday tradition as you gather around the cozy fire pits, making cherished memories with your loved ones.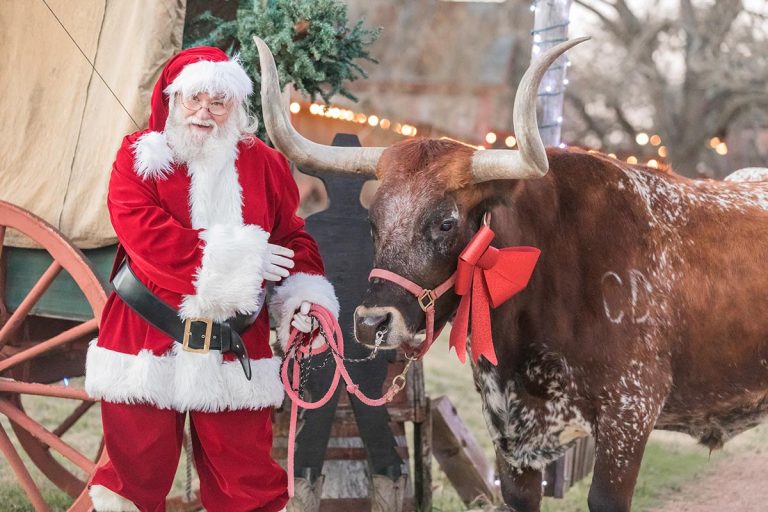 The highlight of the festival is none other than Santa Claus himself! Capture the joy and excitement on your children's faces as they meet the jolly old man in red. Don't forget your camera to preserve these priceless moments forever. There is even an attendant to assist you with capturing the perfect picture!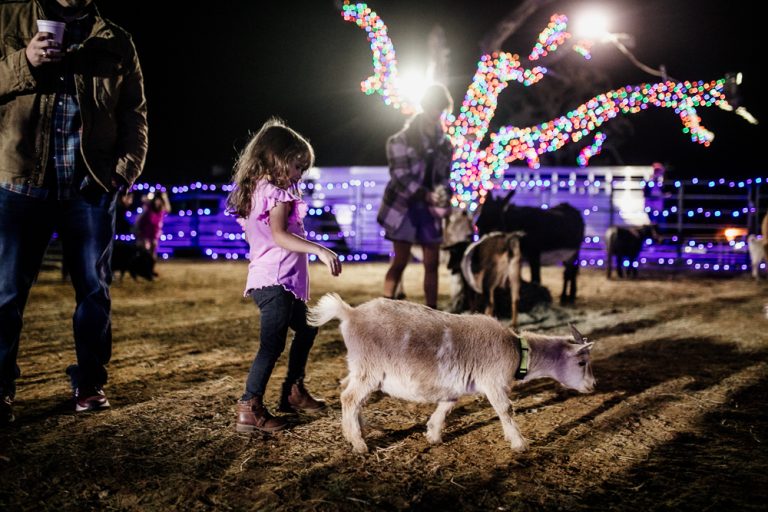 Get up close and personal with adorable animals at the petting zoo. Your kids will be overjoyed to pet and interact with friendly animals, adding an extra layer of enchantment to the festival experience. The Petting Zoo fun will be there every night of the festival this year!
Family Friendly Fun in Boerne, Texas
Enchanted Springs Ranch is located just north of San Antonio in Boerne. Surrounded by the natural beauty of the Texas Hill Country, the ranch is nestled away in the rolling hills and away from the hustle and bustle of the city! As you leisurely stroll through Enchanted Springs Ranch at the Old West Christmas Light Fest, you'll be immersed in the charm and warmth of this beautiful old west town, perfect for creating lasting memories with your family.
Secure your spot at the Old West Christmas Light Fest now and give your family a gift they'll cherish forever. Tickets can be purchased conveniently online through Eventbrite on christmaslightfest.com. Early booking is recommended as this popular event tends to sell out quickly. And if you ever have any questions – our team is always happy to help! Message us through our website chat or send us an email at info@christmaslightfest.com and let us assist you today!
Create unforgettable memories with your family this Christmas season at the Old West Christmas Light Fest in Boerne, Texas. With live Christmas music, engaging children's activities, s'mores roasting, photos with Santa Claus, and a delightful petting zoo, this family-friendly festival promises a magical experience for all. Don't miss out on the chance to share in the joy and wonder of the holiday season with your loved ones in the heartwarming setting of Boerne.