The mission of Old West Christmas Light Fest is to provide a safe and happy place for anyone and everyone to gather together in the spirit of the Holiday season. It's a place filled with the familiar hallmarks of the holidays – comforting music, twinkling lights, and the familiar smells of hot cocoa.
It's also a time for us to reflect on what is most important, spending time with those we love. While 2020 has looked different than what most thought, the end of the year is still a significant time to look back and fully appreciate the people in our lives who are there for us through good times and bad.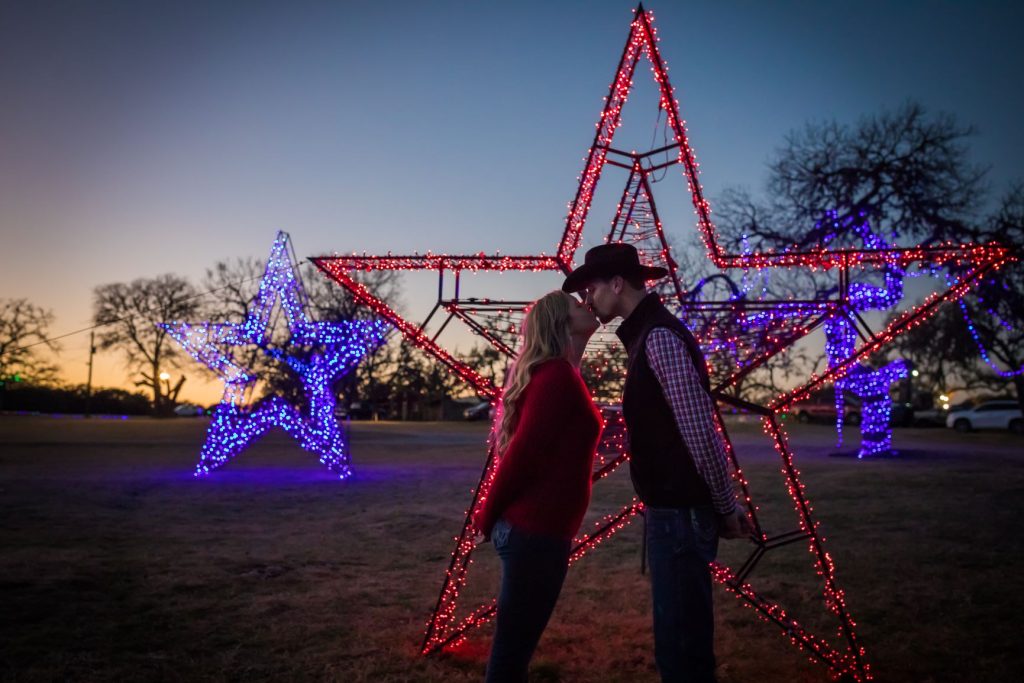 For years, Old West Christmas Light Fest has been the place to do just that. Though this year may look a little different than years' past with social distancing and Christmas-themed masks, the guest favorites are still there to enjoy, most importantly, together.
Located at the scenic Texas Hill Country ranch, Enchanted Springs Ranch, Old West Christmas Light Fest finds its home in a sprawling 6-acre Old West Town! It is the number one place to see Christmas lights in Boerne and beautiful San Antonio winter lights! Everywhere you look, stylized storefronts are strung in dazzling holiday lights. Guests can meander along at their own pace while everyone's favorite Christmas classics play throughout the entire Old West Town.
Old West Christmas Light Fest is a San Antonio Christmas light spectacular, filled with holiday family fun; there's something for everyone!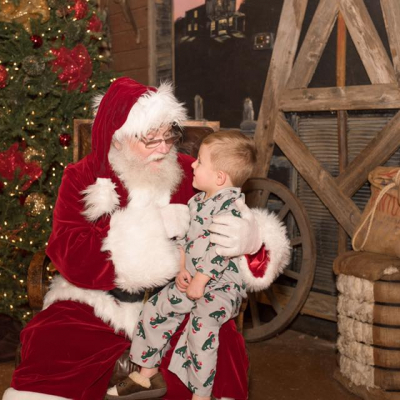 When it comes to things to do in San Antonio, Light Fest is a South Texas premier holiday festival. Pictures with Santa Claus are still, as they always have been, completely free of charge. Though we won't be sitting on his lap this year, he cannot wait to see you and hear what your Christmas wishes are!
There will also be Laser Tag in the Lights, a music and light show, a Candyland Instagram room, Children's Light Maze, and Scavenger Hunt. Our Holly Jolly Herd of Texas Longhorns hope that you'll stop by to say hello! You'll also be able to send Saint Nicholas your Christmas letter at the Old West Post Office, roast s'mores and cuddle up with Hot Cocoa at the campfires, and stroll through the indoor marketplace to get some Christmas shopping done!
Safely gathering for the holidays is more important than ever. The Light Fest team has taken many precautions to ensure the health and safety of all participants at our outdoor event. No employee will come to the event that is displaying any symptoms of Covid-19, we'll be monitoring temperatures, and always wearing our masks. We can accept contactless payments, and there will be hand sanitizing stations throughout the entire property.
To make sure everyone can enjoy Old West Christmas Light Fest this year, we also ask that all of our guests wear masks as they are strolling around the town, maintain proper physical distancing, and sanitize their hands often.
We are just a few weeks away from opening night! We're putting on the finishing touches on our San Antonio light display and cannot wait to open the gates and celebrate the holidays with you this upcoming season! As we are giving thanks this holiday season for the special people in our lives, the Light Fest team is committed to providing a memorable holiday experience for you and yours this holiday season!