It's a four-legged world!
Enchanted Springs Ranch is home to many four-legged creatures, both furry and feathered. The ranch is in the heart of the Texas Hill Country so you can be sure that while visiting you'll be getting a glimpse into the Texas ranch experience. Our magnificent herd of longhorns has grown quite a bit in 2022! With the birth of 20 new baby longhorns, the newly lit and decorated longhorn viewing area is a must-see stop! Be sure to swing by to see the new additions and say hi to the older and much larger 1200-pound residents of the ranch.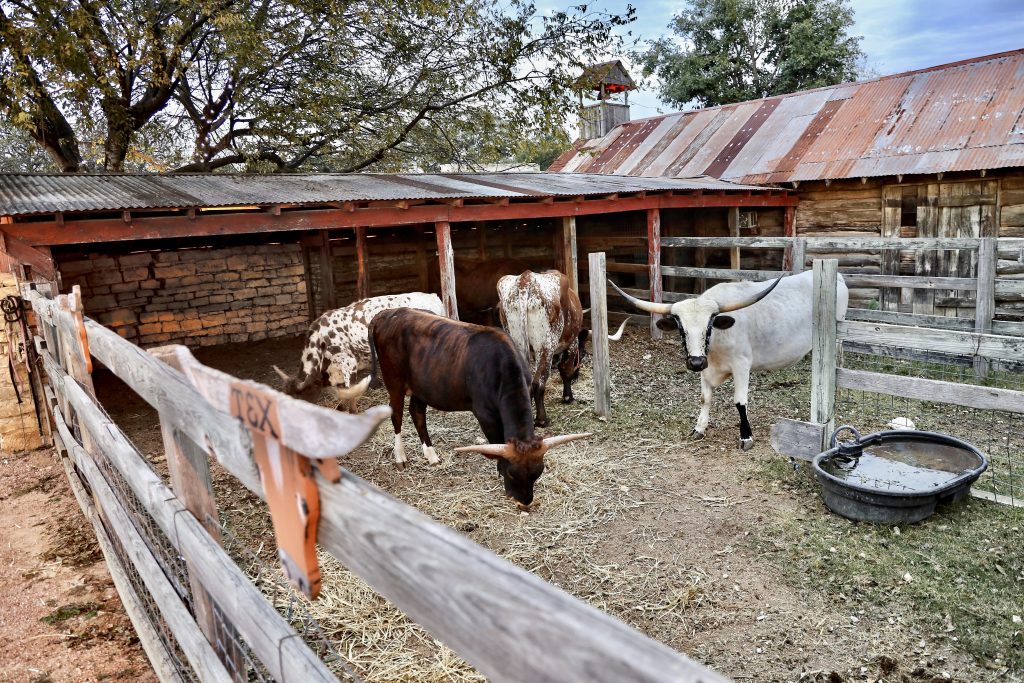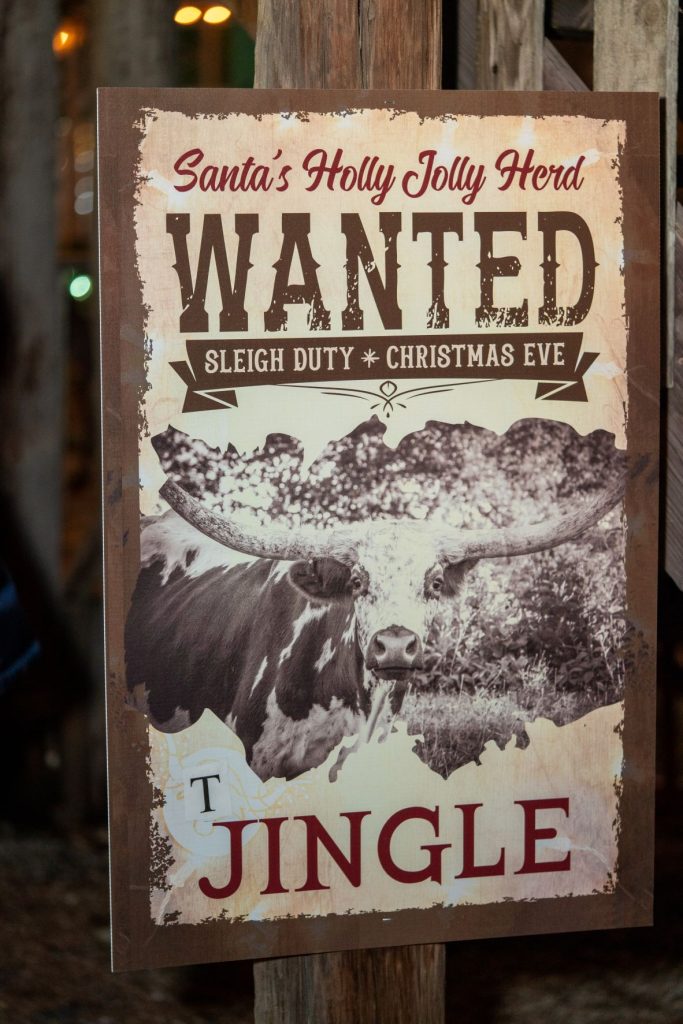 While walking around the beautiful old west town, make sure you bring the kids out to take part in the Scavenger Hunt! You'll have to keep an eye out while trying to spot all of the longhorns around the old west town. You'll spot "Wanted" posters featuring Santa's Holly Jolly Herd and their special names. The goal is to find all eight of the Longhorns by the end of the evening! Here's a holiday hint; stop by our newly decorated longhorn viewing area first! 
And another HUGE addition to the ranch…
This year we have a Petting Zoo for the kids and our older animal lovers! Featuring goats, sheep, chickens, turkeys, rabbits, mini donkeys, potbelly pigs, a llama, and more! Come on down and see the animals almost every night of the festival (The petting zoo is not available December 3rd, and 10th, availability of animals and dates are subject to change).
Be sure to snap pictures while getting up close and personal with these fun and furry animals!
And what night out would be complete without bringing your own furry friend? The more the merrier! Old West Christmas Light Fest is animal friendly, so bring your own furry-friend to the festival. Bring your pups for a stroll through our lit up Old West town while stopping for s'mores and cozying up next to the campfires. And how cute it would be to get a picture of your pup with Santa and Mrs. Claus?! Bring the whole group for some family fun at Old West Christmas Light Fest!
Be sure to check out our FAQ page for more information on bringing your pup to Old West Christmas Light Fest!